The spoilers have begun, and the mystery of Shadows over Innistrad has been solved: Emrakul turned out to be the great monster causing all this madness on Innistrad. Nahiri's evil plan to bring her to Innistrad worked. And now it is up to Jace and Tamiyo to save the world from another Eldrazi Titan! You can read more in the story.
PRERELEASE EVENTS will take place on July 16 and 17. There will be 6 events at 't Lab, 3 on Saturday and 3 on Sunday. At 11:00 and 17:00 – single sealed events (4 rounds), and also at 17:00 – 2HG sealed events (3-4 rounds). The first event you play is €25, and all other events you play after the first one is just €20! Join us to battle Emrakul, save Innistrad and have fun playing Magic with the newest cards!
Well, let's have a look at the prerelease kits! They will contain 2 Shadows over Innistrad booster packs and 4 Eldritch Moon booster packs: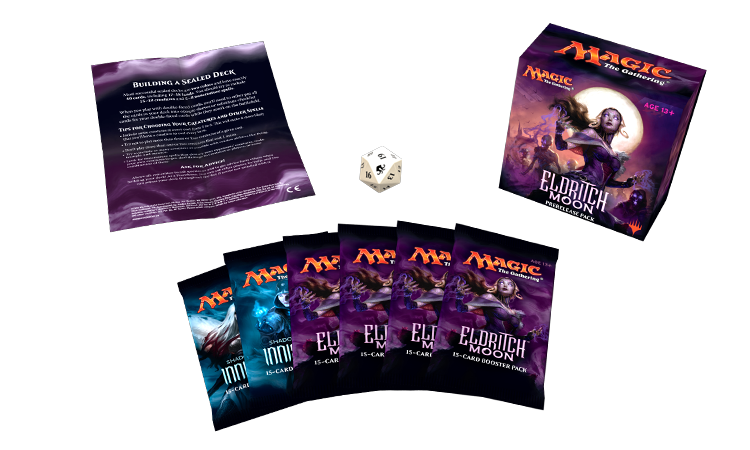 There will also be dice…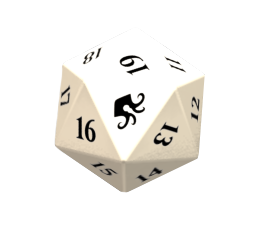 But the best thing is these premium foil double-faced Zombie tokens!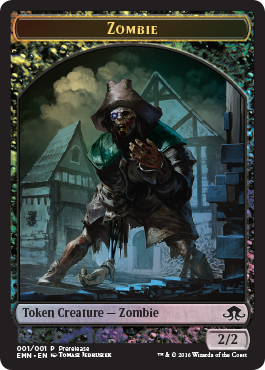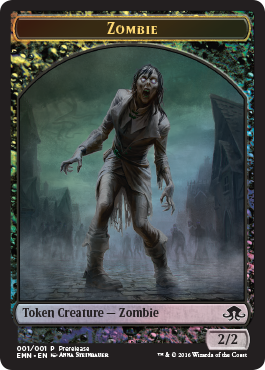 Also there will be a random foil stamped promo card which might be any mythic or rare from the set. So the prerelease kits look great, we hope you liked them! See you on July 16 and 17 🙂